Content marketing is one of the newest forms of marketing, but it's proving to be one of the most effective. According to a survey from the Custom Content Council, 72% of marketers feel that content marketing offers a better ROI than magazine advertising, while 69% feel that it's more effective than direct mail and PR.
Despite these statistics, some marketers are still a bit skeptical about the benefits of content marketing. Below, we've profiled 25 companies that made it big through the effective use of content marketing. If you're still on the fence about this powerful new strategy, these success stories are sure to make a believer out of you.
1.   ADP

Image by Digital Ralph
ADP is a leading business outsourcing solution provider. The company leveraged their expertise in human capital management to create white papers, which have proven to be highly valuable to their customers. They also developed a search engine to help brands find white papers on human capital management topics for their respective industries.
These efforts are highly effective for generating new leads. According to Rob Peterson of Biznology, these new leads translated into $1 million worth of new sales opportunities for ADP within the first three months alone.
One of the reasons that ADP's content marketing strategy has been so effective is that the company provides detailed estimates of the amount of money that readers can save using ADP's solutions. For example, their search engines estimate that a human resources coordinator in a firm with 50 employees would save $13,370 by employing ADP's solutions and strategies, giving brands a compelling reason to download the firm's white papers.
Key takeaway: White papers are an often-overlooked resource for content marketing. But if you create a large number of them, you would be wise to create the necessary functionality on your site to make it easy for viewers to search through them.
2.   Cisco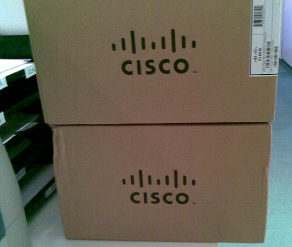 Image by Leonardo Rizzi
Cisco has always actively used content marketing and social media to scale its marketing campaigns. However, the brand's marketing team wasn't sure how effective these strategies were until it promoted a new product solely on social media.
Cisco launched a new router a couple years ago and decided to use it as a case study to measure the ROI of its content marketing and social media strategies. Executives were stunned to discover that their digital campaign allowed them to reach their lead goals for $100,000 less than anticipated. LaSandra Brill, senior manager of global social media at Cisco, said that the company will use these results as the basis for future product launches:
"It was classified as one of the top five launches in company history. It was the crossing the chasm point for us in the adoption phase of social media, and helped us get over the hump of internal acceptance."
Key takeaway: Social media is a great way to draw attention to your content marketing efforts, but it's always important to quantify your ROI. Learn from Cisco's example and develop a system to measure the effectiveness of your own campaigns.
3.   DemandBase
DemandBase is a marketing technology provider that specializes in serving B2B brands. Recently, the firm used white papers, infographics, SlideShare, and webinars to source new leads for one of their campaigns. According to Top Rank Blog, the company generated 1,700 new leads and connected with 125 webinar viewers, helping them to generate over $1 million in new revenue through content marketing.
As a marketing technology company, DemandBase has invested a lot of time trying to optimize their content marketing strategy. Rachel Balik, the senior content marketing manager, has provided an overview of the evolution of DemandBase's content marketing strategy on the company blog. Balik also says that she attends Content Marketing World regularly to learn more about best practices in the industry to improve their overall strategy.
Key takeaway: Results from content marketing can vary significantly. Companies that stay on top of the best practices will have a clear edge over their competition.
4.   Cox Media Group
Cox Media Group is one of the largest publishing, broadcasting and digital media companies in the world. While most of its exposure occurs through television, radio and newspaper, Cox still uses content marketing to help build its brand online.
Recently, Cox Media used an online "Success Kit," which provides valuable information to help other businesses succeed, to engage with the small- and medium-sized businesses that their advertisers were trying to reach. The content was available in several different formats, such as e-books and video, which helped them connect with many previously untapped leads. According to this report from G3 Solutions, the Success Kit received 5,000 downloads over the past year, helping Cox to generate more than 2,000 leads.
Key takeaway: You'll generate more leads by creating a detailed and valuable piece of content for your customers than you will cranking out several lower quality pieces. It'll take more time and resources to develop, but the ROI will be worth it in the long run.
5.   Virgin Mobile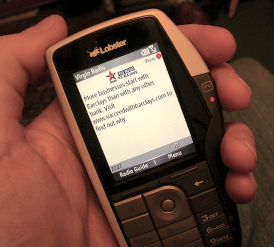 Image by James Cridland
Virgin Mobile was one of the first wireless communications and VoIP providers toadopt social media and content marketing. Since then, they've used these digital marketing services to provide better service to their customers. Virgin Mobile Live, for example, is a new social newsroom that the company uses to promote apps, music and other digital content throughout the day.
Ron Faris, Head of Brand Marketing at Virgin Mobile, told Forbes that these online marketing strategies have played a key role in building the Virgin Mobile brand and generating new leads. Faris claims that Virgin Mobile has been more successful than its competitors because the company focuses on improving social engagement, rather than merely expanding social reach:
"Scaling our content efforts isn't just about expanding the size of our social reach across new platforms. It's also about deepening the level of engagement we have with our fans in the social communities they hang out in. We've been successful so far in rewarding our fans with Virgin experiences on Facebook and Twitter. The next step is to evolve our social platform to allow fans to reward one another with special moments."
Key takeaway: Your follower count isn't nearly as important as the engagement you build with these followers. Taking the time to engage with your followers will pay off in the long run.
6.   Toshiba
Though content marketing is typically viewed as a B2C marketing strategy, Toshiba has proven that it can also help B2B brands generate new clients from across the globe.
In 2011, the brand created a "Smart Community" in an effort to promote awareness of its renewable energy solutions. They optimized their platform for the keyword "smart community" and invested in a massive SEO campaign to boost their rankings. Their campaign proved to be remarkably effective, helping to generate 160,000 global followers on LinkedIn through the Smart Community campaign.
Toshiba has had other forays into content marketing that have been beneficial in generating new leads. Recently, Toshiba Medical collaborated with a renowned economist to use content marketing to educate customers about the complexities of the Affordable Care Act and other medical issues, helping the brand to stand out among its competitors.
Key takeaway: Targeting a competitive, high-traffic keyword can be a great way to boost the ROI of your content marketing strategy. You may need to invest a lot of resources in your SEO, but the results will likely pay for themselves.
7.   Crowe Horwath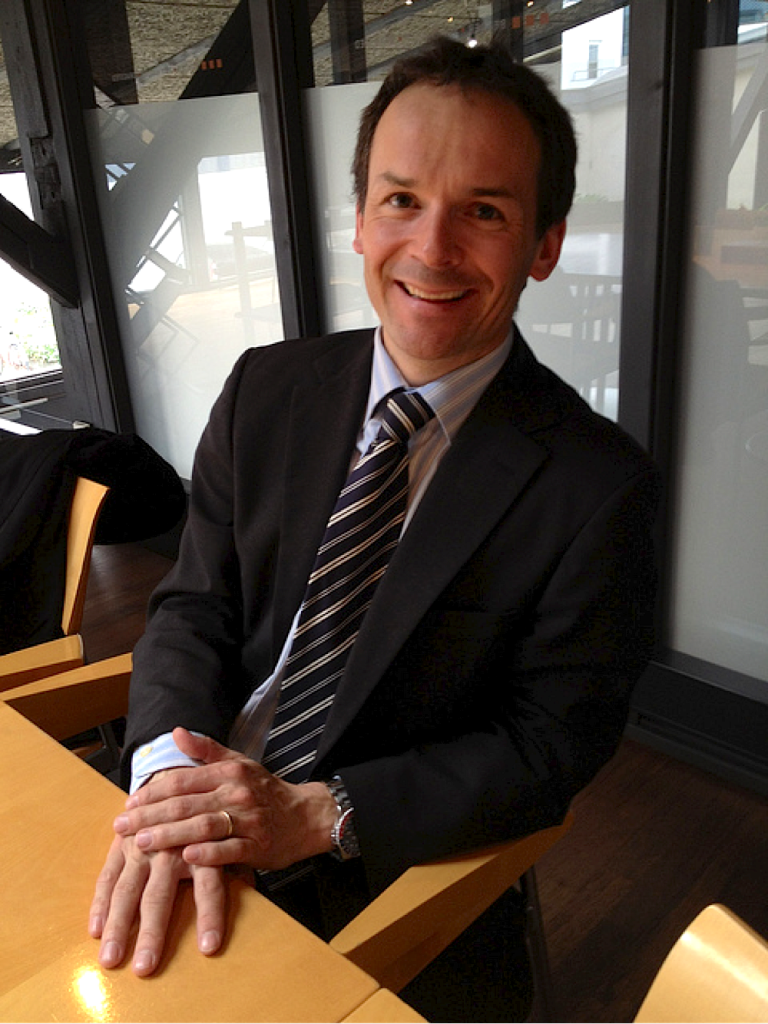 Image by Martin Van Hoeller
Crowe Horwath is a leading accounting and consulting firm. In 2013, the companylaunched a content marketing process for reaching financial institutions with $1 billion or more in assets. Their strategy consisted of generating nearly 50 different pieces of content centered around several topics of interest to their target customers, using all the following formats:
Case studies
Infographics
Video
Executive briefs
The results of their entire content marketing strategy have been spectacular, but one infographic in particular was especially effective. According to the Content Marketing Institute, this infographic generated nearly 800 new contacts, two of whom paid $250,000 for Crowe Horwath's services.
Key takeaway: Content marketing isn't just effective for B2C companies. Brands that are trying to reach large institutional customers should also utilize these techniques.
8.   Marriott
Many hotel companies use content marketing to grow their brands, but Marriott intends to take it to the next level. They recently created a new global creative studio, which will publish a variety of entertaining content pieces for the travel industry. According to David Beebe, Marriott's vice-president of Creative, Content Marketing and Global Marketing, Marriott strives to become the number one travel content publisher in the world:
"We view this as the opportunity to be the world's largest producer of travel-related content."
Content marketing has always been a great strategy for Marriott to build its brand, and the company is encouraged that this new initiative will help even more.
Key takeaway: The benefits of content marketing can be virtually limitless, but you need to set the bar high to keep seeing better results.
9.   American Express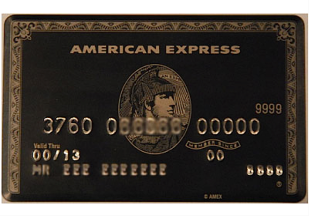 Image by Matt_Weibo
Celine Roque of Contently recently wrote a very insightful piece about American Express and its longstanding commitment to content marketing. Roque points out that the world's largest travel company has been using content for brand building for the past 100 years, beginning with a series of engaging travel guides in 1915 that played a prominent role in growing the company.
American Express took their content marketing strategy digital in 2007, when they launched the OPEN Forum. Since then, this forum has become a place for customers to congregate with experts to help them solve many of their pressing business challenges, while, at the same time connecting them with American Express's brand messages.
Key takeaway: When carried out effectively in the long run, content marketing—whether online or offline—can generate significant results for forward-thinking businesses.
10.   Live Person
Live Person is an online voice and chat solutions provider that also uses content marketing to connect with new customers. The company is currently pioneering the realm of digital engagement, which is helping them to rapidly grow their brand. Their new technology has also inspired some remarkably innovative content, which is accelerating their growth even further.
Last year, Valerie-Ann Leary, Marketing Manager, Client Marketing and Demand Generation, wrote about the reception of a new e-book that they created—The Future of Digital Engagement: 10 Thought Leaders Share Predictions for 2014. Leary said that Live Pearson generated enough exposure to win the Killer Content award from Demand Gen Report for the Best Influencer Campaign. However, while winning an award was a nice affirmation of the success of their content marketing strategy, the real reward was all the new exposure that they generated, which presumably translated into many new leads.
Key takeaway: There are a number of ways that your company can benefit from content marketing. If your efforts earn brand mentions from other organizations, you'll generate even more visibility—so take pride in every piece of content that you create.
11.   Intelligentsia
Intelligentsia is a coffee company that produces roast coffee blends from German vintages. Their business model may not be high tech, but content marketing has been instrumental in helping them grow their brand. The company has engaged in a variety of content marketing practices, but many content marketing experts argue that their brew guides are what really set them apart.
What is so special about the Intelligentsia brew guides? It sounds simple, but what makes them stand out is their amazing photographs and detailed instructions for their readers. As a result, these guides have been shared on Reddit, Vimeo, and a variety of other platforms.
Key takeaway: Creating a valuable line of content that differentiates you from your competitors can help take your brand viral on social media.
12.   Callaway Golf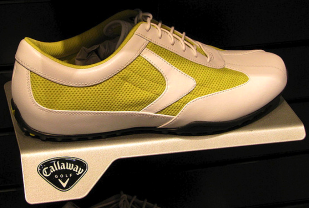 Image by Dan Perry
One of the reasons that brands fail with content marketing is that they try to sell, rather than provide genuine value to their followers. Callaway Golf has been successful with its content marketing efforts, simply because they focus more on engagement and educating their fans than on pitching their products.
Callaway has been particularly successful with video marketing. Salesforce reports that some of their videos are among the most popular golf videos on YouTube. One of them, "How To Hit a Bump and Run," has generated nearly 30,000 views in less than a year.
Key takeaway: Content marketing is about providing value to your customers. Stop selling to them and you'll immediately see better results.
13.   IBM
IBM has been on the forefront of electronic technology since World War II. They've capitalized on their decades of knowledge by developing highly-educational content marketing strategies, which has helped them maintain their edge as a digital solutions company.
IBM has utilized many different forms of content to generate leads and nurture relationships with their customers. Here are some of the approaches they've taken to content marketing:
Offering educational videos through multiple video sharing sites
Reaching out to key influencers in their industry
Aggregating blog posts and other content through their Voices page
All of IBM's content marketing strategies have helped them build the brand. However, Leslie Reiser, the Program Director for Digital Marketing Worldwide, says that the most important lesson we can learn from IBM is to take advantage of influencers:
"We're identifying the right influencers that align with our business priorities. Those priorities align with our product and service portfolio. For example, we have identified and nurtured relationships with bloggers who specifically focus on cloud computing, or business analytics, or data security in that mid-size business space.

Those particular people are influencers within the marketplace. They have credibility. They are authentic. They have independent followings and a network."
Key takeaway: You can't ignore the value of leveraging leading voices outside your company. Industry experts, bloggers, and critics can all help your brand tremendously if you take the time to reach out to them and build relationships.
14.   Intel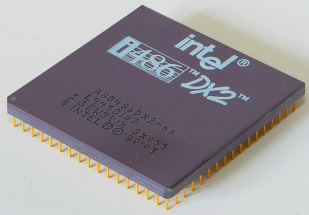 Image by Henry Muhlphordt
Intel is another one of the world's leading digital technology brands. It should, therefore, come as no surprise to you that they'd leverage this expertise to take advantage of the power of content marketing.
Currently, Intel manages a blog called IQ. Most of the content comes from employees, but they publish anything that supports the company's brand image. The blog includes a number of great posts that have drawn a substantial number of viewers, including an article called Could High-Tech Vertical Farming Feed the Future?
Here is a quote from Bryan Rhoads, the editor of the blog:
"We developed an algorithm to curate social content in a way that leverages our employees. We want to publish what they're sharing and what's grabbing their attention. It's a combination of a social algorithm, plus an employee filter that crowdsources what they are saying and sharing, and uses that as a discovery tool."
Key takeaway: Creating a specialized hub for the kinds of content your customers are looking for is a great way to draw them to your brand. Come up with some ideas for unique content and publish it on your blog to differentiate your brand in your industry.
15.   Lana Del Rey
Many celebrities have utilized content marketing to grow their fan base, but few have been as successful as singer Lana Del Rey. Del Rey's content marketing strategy isn't overly complex, but it has proven to be very effective nonetheless.
Most of her content marketing strategy has been coordinated through Tumblr. She created a post about her upcoming album "West Coast", which featured several beautiful pictures of herself and Kylie Jenner. Within a year, the post received over 27,000 likes and shares on Tumblr. While her celebrity status and strong fan base undoubtedly played a role in her blog's success, the posts she's created have definitely helped to build her brand.
Key takeaway: Brands with a well-known reputation have a huge advantage over their competitors. If you're an established company, leverage your reputation to its fullest potential through your content marketing strategy.
16.   Random House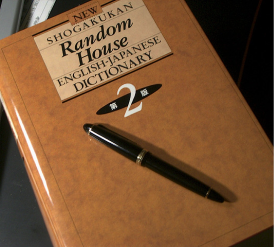 Image by hiroaki maeda
Random House's marketing strategies have certainly evolved over the past 90 years. Most recently, the global publisher has been actively using content marketing to reach new followers through social media. They've tested a variety of different strategies, all of which appear to have helped boost their brand reach.
But one of the newest and most successful strategies Random House has embraced has been using Medium to aggregate content from their active publishers. They alsolaunched a new consumer discovery website to help people find relevant content. Random House CEO Markus Dohle says that content marketing has played an important role in maintaining and growing Random House's brand image:
"Digital presence is an important part of strengthening this connection that we are building: one author, one book, and one reader at a time."
Key takeaway: No matter who you are, you already have a network that you can utilize to boost the results of your content marketing strategy. Collaborate with your employees, customers, and affiliates to generate and share unique content.
17.   Workiva
Workiva offers a real-time cloud service to help clients collect report and analyze data. Due to the sophistication of their service, the company needs to diligently educate customers in order to attract new buyers and grow their business. Thus far, the company has used a variety of content marketing techniques to boost their brand reach and improve customer retention.
Workiva collaborated with Kapost to develop its content marketing strategy. Here are some of the metrics that prove their efforts were successful:
84% increase in average blog views
21% increase in referral traffic
37% increase in social media backlinks
Erin Wall, Director of Marketing at Workiva, feels that the campaign went very smoothly:
"Our initial metrics were a validation for all teams involved that our content was headed in the right direction. We're excited to adjust and refine our strategy and Kapost processes in 2015. We know there is a lot more we can do to provide helpful, relevant information to our audience."
Key takeaway: Your content strategy will be much more successful if you define your success metrics in advance and then use them to optimize your campaigns.
18.   LinkedIn
While it initially struggled to compete with Facebook, LinkedIn has become a popular content sharing platform, particularly for B2B companies. Much of this success derives from its use of content marketing best practices.
To date, LinkedIn has used tools such as Sales Navigator and TeamLink to improve the performance of its content marketing strategies. Ralf VonSosen, the Head of Marketing, Sales Solutions for LinkedIn, says the results have been astounding:
"We started seeing a 50% increase in leads to meeting conversion rates."
Key takeaway: Generating valuable tools can be a great way to create more value for your customers.
19.  Optum
Optum is a healthcare technology company that provides resources to help clients improve the quality of their decision-making processes. They operate in 140 different countries, which means that they must constantly develop new leads in order to scale their business.
Recently, Optum released an e-book called Moneyball Analytics which provided a big boost to their lead generation campaign. According to Top Rank Blog, the e-book was downloaded over 500 times in the first month, and Optum eventually generated nearly 20,000 leads through the campaign.
Key takeaway: e-books may be an older form of content, but they remain highly effective for generating new leads. Take the time to create a unique e-book that answers the questions your potential customers will have.
20.  Autotask
Autotask is a leading software as a service (SaaS) company that specializes in serving other IT firms. They serve over 5,000 clients all over the world, but are always looking for new sources of leads. Content marketing has been one of the best opportunities for them to drive new leads.
One of the company's most successful campaigns included a number of different content forms, including infographics, e-books and videos. While the campaign represented a large investment, it generated enough revenue to pay for itself after six months. In total, it was responsible for 20% of the inquiries the company received for two whole months.
Key takeaway: Don't be afraid to invest a large portion of your marketing budget in content marketing. When executed correctly, you can see very noticeable results.
21.   Xerox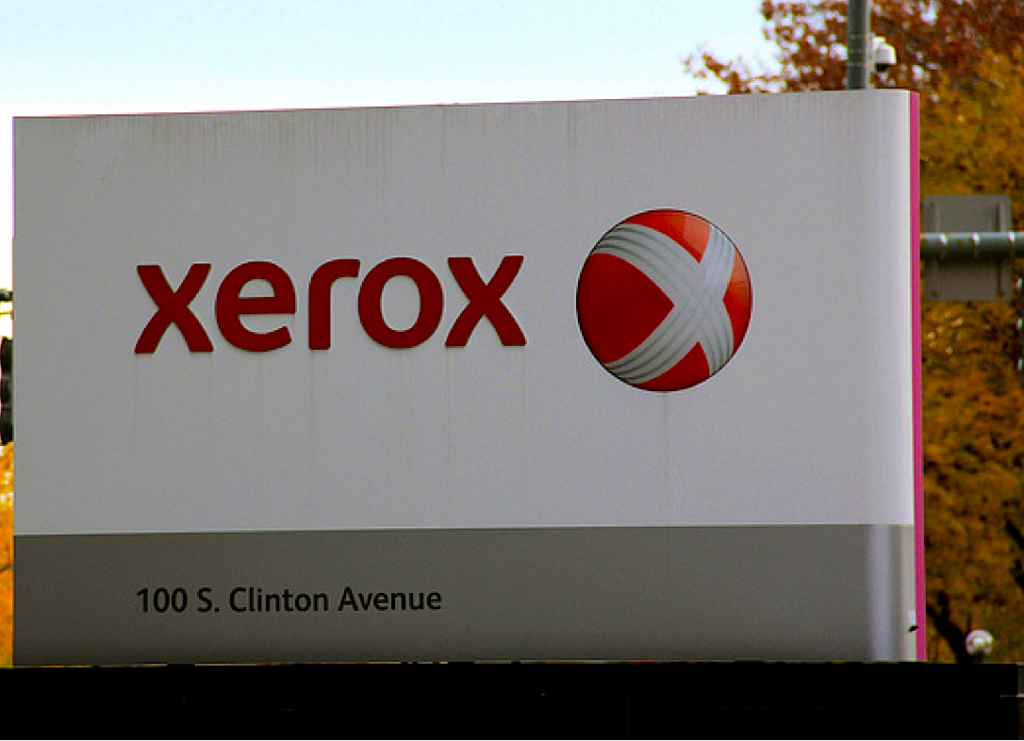 Image by Zack Seward
Xerox is the world's leading photocopying company. While that sounds like something to brag about, it has, ironically, created some branding problems for the company. Since Xerox is so widely known for its photocopiers, many customers don't know anything about its other services, such as IT outsourcing. Xerox solved this problem by rebranding itself with content, which played a huge role in boosting business in its other verticals.
One of the biggest components of Xerox's content marketing strategy is its digital magazine, Real Business. Since the magazine is incredibly popular, many brands pitch Xerox to get coverage. Xerox content marketing manager Ben Rand says that Real Business plays a big role in reshaping the way the company's customers act:
"We'll be looking to inform and educate our customers as they tackle these large shifts in how they do business. The goal is to change perceptions around the Xerox brand so people understand that we're a global leader in technology-driven services."
Key takeaway: As mentioned earlier, creating a unique blog can be a great way to distinguish yourself in your industry. Xerox shows that it can also be a great way to change customer perceptions of your brand and to educate them about any overlooked services.
22.   Expedia
Expedia is a well-known travel brand that relies heavily on content marketing. Currently, their strategy involves a variety of different content channels, but they also strive to earn a presence in high-authority publications whenever possible. The company hired a firm called Quad Digital to place a number of well-designedinfographics on such sites. They also publish guest articles on many authority websites.
Another great example of Expedia's content marketing success is its series of travel videos, which they labeled Find Yours. Adage points out that the reason these videos earn so much traction on social media is that they focus on customer engagement,rather than simply being promotional.
Key takeaway: Brands that create a diversified content strategy will see stronger results than those who focus on a single content marketing technique.
23.   Red Bull
Red Bull is infamous for using content marketing to extend its lead in the energy drink business. The company reportedly generated over three times as much revenue as Monster in 2013, which can be largely attributed to its use of Red Bull TV to improve its branding.
Red Bull TV is a website that provides videos and live streaming of events from across the world. According to Target Marketing Magazine, Red Bull was one of the first companies to create content that its customers actively sought out. As a result, it drew a large number of people who were interested in the adventurous activities that Red Bull drinkers often participate in, instantly setting it apart from others in its industry.
Key takeaway: Your content strategy doesn't need to be centered solely around your industry. It can also be successful by focusing on the activities that your customers are interested in.
24.   Coca Cola
Coca Cola is another classic brand that's taking advantage of the power of content marketing to boost its market share. Improving its branding strategy is crucial, since soft drink sales have been declining for the past decade.
Of particular note is Coca Cola's new content strategy, called "Content 2020," which the Content Marketing Institute praised for its originality. Coca Cola has publicly stated that it's committed to using content to boost its brand as much as possible. Jonathan Mildenhall, VP Global Advertising Strategy and Creative Excellence, believes content is instrumental in boosting the company's brand:
"All advertisers need a lot more content so that they can keep the engagement with consumers fresh and relevant, because of the 24/7 connectivity. If you're going to be successful around the world, you have to have fat and fertile ideas at the core."
Content marketing has helped the company reposition itself. It still faces challenges as industry revenue continues to falter, but the company has weathered the storm better than PepsiCo, Cott, and other producers. Sales have started to pick up this year, and Business 2 Community author Hephzy Asaolu has said that there's strong data proving that growth in revenue is strongly associated with content marketing efforts, which have helped Coca Cola to engage with customers all over the world.
Key takeaway: Companies that compete in crowded or struggling industries need to reshape their customers' perceptions. Coca Cola's success proves that content marketing can be a great way to accomplish this.
Follow the Lead of Successful Content Leaders
Some of the brands covered here are newcomers to the market, while others are household names that have been around for more than a century. However, they all have one thing in common: they recognize the value of creating great content to engage their audience and generate new leads. Get inspired by their examples and use their success to fuel your own content marketing efforts.
Have these brands inspired you to scale or revamp your content strategy? Share your opinion in the comments below: